Red squirrels AND red kites? Yes please! We were delighted to hear that a new red squirrel hide will open today at Argaty Red Kites.
Located near Doune in Perthshire, Argaty has managed a red kite feeding station since 1996. Previously persecuted to extinction, these native birds of prey were successfully reintroduced to the area by RSPB Scotland. Argaty Red Kites has since become a popular tourist attraction and education centre, where bringing people closer to Scotland's wildlife goes hand in hand with protecting and supporting it.
The new Woodland Hide is more than just a great opportunity for photographers and wildlife enthusiasts to see another one of Scotland's iconic species, it also marks a significant milestone in the area's red squirrel conservation journey.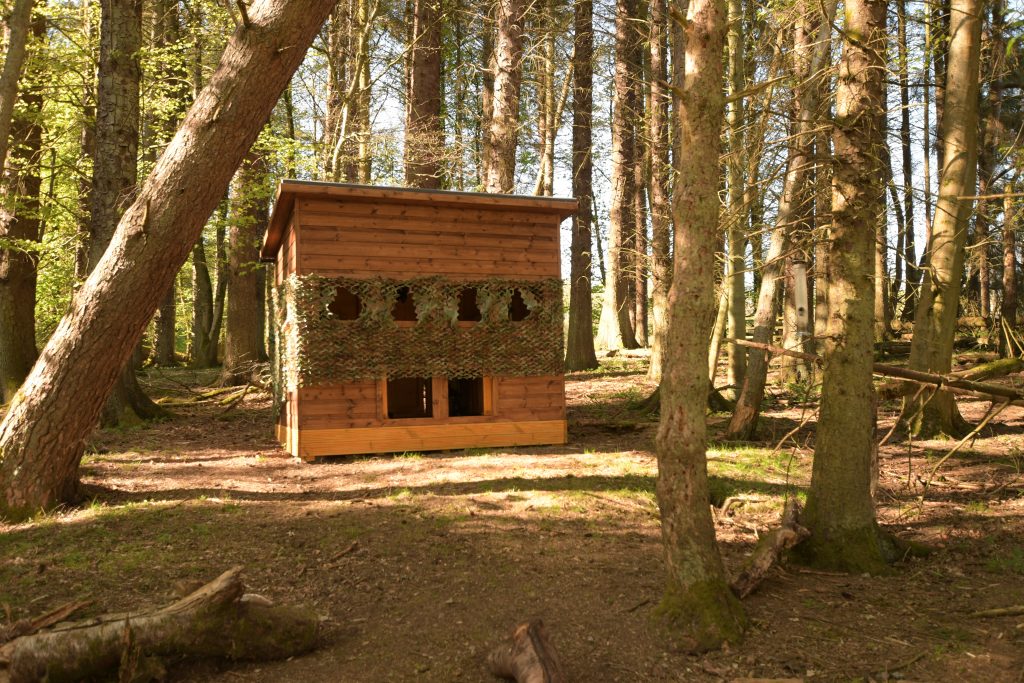 Saving Scotland's Red Squirrels has been monitoring squirrel populations in the area since 2012. At first, only grey squirrels were detected on the Argaty estate. Then, in 2013/14 the map changed from blue to purple as both species began to show up. And finally, in 2017, the site returned a 'red only' result, the first time in this area since the survey began.
Targeted control work at Argaty and neighbouring estates has ensured that grey squirrel numbers in the area have been kept sufficiently low enough to allow red squirrels to repopulate their old territories. The Argaty Red Kite project has also played an important role, installing red squirrel nest boxes and supporting our population monitoring work.
The fact that Argaty now has a strong and secure enough red squirrel population to invest in a dedicated hide is hugely encouraging, and a perfect example of how red squirrel conservation benefits both people and wildlife. It's also a reminder of just how important it is that we continue to protect red squirrels in the area from more grey squirrel arrivals in the future.
The Woodland Hide will be available only by pre-booking. For more information, please visit the Argaty Red Kite project website www.argatyredkites.co.uk or telephone 01786 841373.
The Project will also very kindly donate part of each booking fee to Saving Scotland's Red Squirrels.