Our partners
---
Saving Scotland's Red Squirrels is a partnership project led by the Scottish Wildlife Trust and includes Scottish Natural Heritage, Forestry Commission Scotland, Scottish Land & Estates, Red Squirrel Survival Trust and RSPB Scotland. The partnership is also supported by an extensive network of over 400 landowners covering well over 4,000 square kilometres.
Scottish Wildlife Trust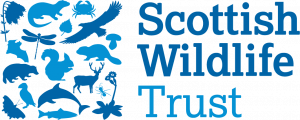 For over 50 years, the Scottish Wildlife Trust has worked with its members, partners and supporters in pursuit of its vision of healthy, resilient ecosystems across Scotland's land and seas. The Trust manages a network of 120 wildlife reserves across Scotland and is a member of the UK-wide Wildlife Trusts movement.
The Trust champions red squirrels through its policy and campaigning work, and has made a long-term commitment to red squirrel conservation since 2009. It is the lead partner and is responsible for the day-to-day management of the project.
Scottish Natural Heritage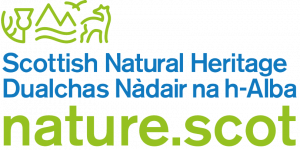 Scottish Natural Heritage is the Scottish Government's statutory advisor on the conservation, enhancement, enjoyment, understanding and sustainable use of our natural heritage.
SNH has taken a leading role in red squirrel conservation since the species was first identified as a priority species in the UK Biodiversity Action Plan. SNH is a principle funder of the project, and helps ensure that the project works within national strategic aims.
Scottish Forestry
Scottish Forestry serves as the forestry directorate of the Government, advising on and implementing forestry policy and managing the national forest estate. Its mission is to protect and expand Scotland's forests and woodlands and increase their value to society and the environment.
Scottish Forestry is a principle project funder and has a major role to play in managing habitats for red squirrels. It manages a series of large public forests as long-term red squirrel strongholds and encourages private woodland managers in these areas to manage their woodlands in a similar way.
Scottish Land & Estates

Scottish Land and Estates promotes the wide range of benefits land-based businesses provide: the tourist attractions, leisure facilities and landscapes enjoyed by the public as well as housing, employment, tourism, enterprise and farming opportunities.
Saving Scotland's Red Squirrels works closely with landowners, and SL&E actively promotes the project to its members. Through its many stakeholder groups and networks, it is also helping to ensure continued Government funding for red squirrel conservation.
Red Squirrel Survival Trust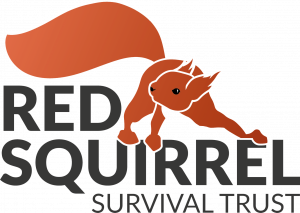 The Red Squirrel Survival Trust is a UK charity established to ensure the conservation and protection of the red squirrel in the UK. It works in partnership with dedicated and knowledgeable local groups and on projects around the country.
The Trust helps to share information between projects across the UK.
RSPB Scotland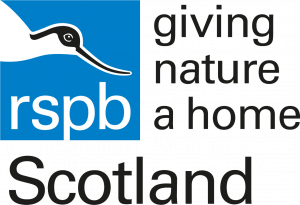 The RSPB is the country's largest nature conservation charity, inspiring everyone to give nature a home. Its reserve network across Scotland is home to many of the UK's most threatened species and wildest places.
RSPB Scotland is a principle project funder, and brings extensive experience in the challenges of long-term species conservation. It is helping to engage more people in red squirrel conservation and is providing a home for red squirrels on many of its reserves.
Our funders
---
Saving Scotland's Red Squirrels is grateful to the organisations, trusts and individuals who help make our work possible.
National Lottery Heritage Fund

Thanks to National Lottery players, the National Lottery Heritage Fund invests money to help people across the UK explore, enjoy and protect the heritage they care about – from the archaeology under our feet to the historic parks and buildings we love, from precious memories and collections to rare wildlife.
Scottish LEADER Programme

Dumfries & Galloway LEADER supports the work of the Saving Scotland's Red Squirrels project throughout Dumfries & Galloway. LEADER is a bottom-up method of delivering support to communities for rural development. Grants are awarded by Local Action Groups to projects that support delivery of a Local Development Strategy.The aim of LEADER is to increase support to local rural community and business networks to build knowledge and skills, and encourage innovation and cooperation in order to tackle local development objectives.
Aberdeen Western Peripheral Route

The Aberdeen Western Peripheral Route /Balmedie to Tipperty (AWPR/B-T) is one of the largest infrastructure projects in Scotland. It's part of Transport Scotland's commitment to improving travel in the north east. The project is being delivered by Transport Scotland on behalf of the Scottish Government and in partnership with Aberdeen City Council and Aberdeenshire Council.
The Dulverton Trust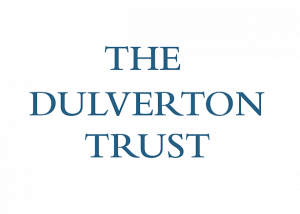 The Dulverton Trust is an independent grant-making charity and company limited by guarantee. It was established by Deed in 1949 by the 1st Lord Dulverton to provide funds for a wide range of charities operating mainly in England, Scotland or Wales.
Loch Lomond and the Trossachs National Park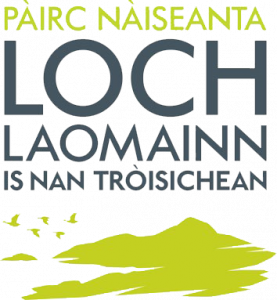 Loch Lomond & The Trossachs National Park was created in July 2002 to safeguard an area of outstanding and diverse landscapes, habitats and communities, parts of which were coming under severe visitor and recreational pressures.
The National Park aims to conserve and enhance the natural and cultural heritage, promote the sustainable use of the natural resources of the area, promote understanding and enjoyment (including enjoyment in the form of recreation) of the special qualities of the area by the public, and promote sustainable social and economic development of the communities of the area.
Other funders
We are also grateful to the following funders and supporters:
Margaret Davis Charitable Trust, Englefield Charitable Trust and Mrs Lascelles Charitable Trust