We are now one year into our 2022-24 Transition Project, and there have been a fair few changes here at Saving Scotland's Red Squirrels! In our first staffing update of the new phase we are please to (re)introduce all our staff across the country, and give an overview as to our roles and activities within the project at this critical time for red squirrel conservation.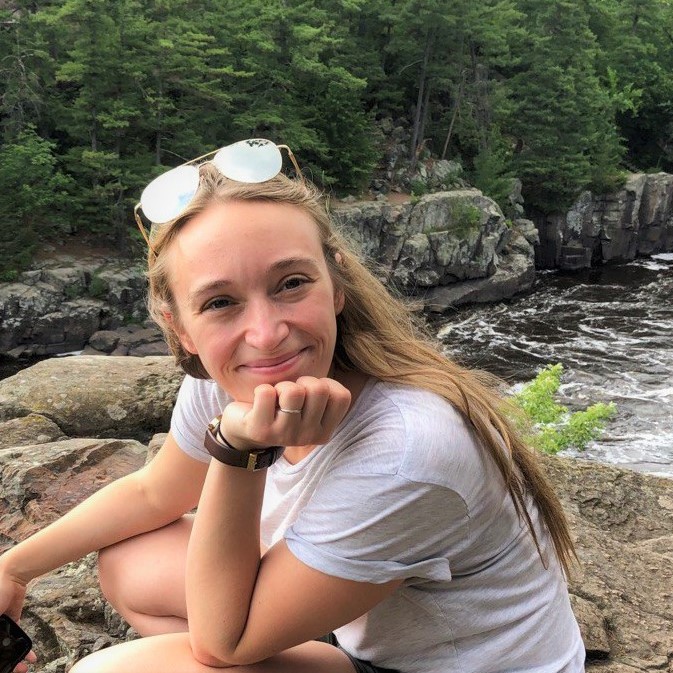 Nicole Still: Programme Manager
Nicole joined the SSRS team in June 2022 as the new Programme Manager to oversee the team's operations across Scotland and lead the delivery the Transition Phase's legacy aims. Originally from the Great Lakes region in the US, Nicole has spent the last decade studying and working in temperate forests across Europe and North America. She earned her MSc from the University of Edinburgh and SRUC and is currently wrapping up her PhD research in forest sciences from the University of Freiburg. Her research has focused on the impacts of forest and wildlife management on biodiversity and her professional experience has largely centred around developing and managing landscape-scale forest conservation programmes. Favourite red squirrel fact: they can swim!
Contact: nstill@scottishwildlifetrust.org.uk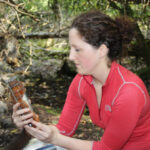 Dr Emma Sheehy: Eradication Scientific Lead for North East Scotland
Emma joined us in April 2020 as Conservation Officer for North East Scotland, with a strong scientific background including her ground breaking research on the relationship between squirrels and pine martens. Emma is leading a team of staff and volunteers towards the eradication of Aberdeen's island grey squirrel population, and preventing the spread of grey squirrels into Aberdeenshire from the central lowlands.  Emma is based out of one of our project partner offices in the City.
Contact: esheehy@scottishwildlifetrust.org.uk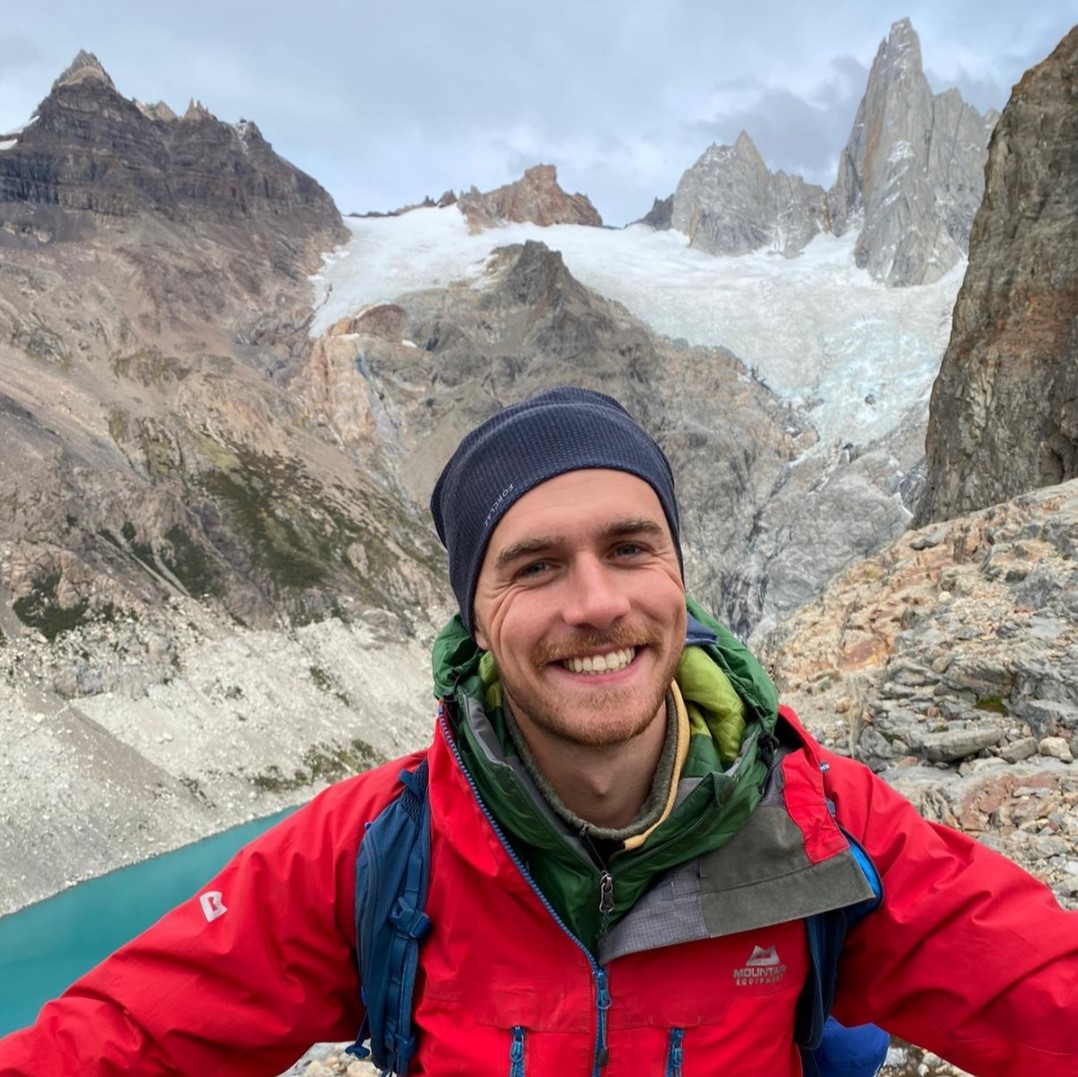 Felix Sanchez-Bishop: Conservation Officer for Argyll, The Trossachs & Stirling
Felix is the new Conservation Officer for Argyll, the Trossachs & Stirling – he started at the end of 2022 and his role is to organise grey control work with landowners and volunteers in the region whilst also getting out and about and his feet muddy! His background is in wildlife conservation and public engagement, with a focus on marine environments both in the UK & abroad. He is based in Balloch, Alexandria but works across the whole region. Felix is currently looking for more households to join our trap loan scheme in his region, and for grey control volunteers.
Contact: fsanchezbishop@scottishwildlifetrust.org.uk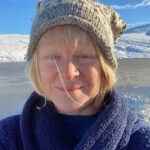 Victoria Chanin: Project Officer for South East Scotland
Victoria has been with the project since 2018, starting out as a Spring Survey volunteer, working within the team in various roles, and became the South East Project Officer in July 2022. Her role includes supporting volunteer groups, liaising with landowners, giving talks and workshops, and working with colleagues to ensure the continuation of red squirrel conservation in South Scotland.  Previously working as a medical herbalist and doing freelance bat and plant surveys, Victoria is now firmly entrenched in the squirrel world, and spends her spare time volunteering with Dumfries & Galloway Pine Marten Group, kayaking with her son and swimming in Scotland's icy lochs. Favourite red squirrel fact – they harvest mushrooms and hang them on twigs to dry before storing them for future snacks!
                                                  Contact: vchanin@scottishwildlifetrust.org.uk
Andrew Hodgkinson: Project Officer for South East Scotland
Andrew started out for SSRS as a Grey Squirrel Officer for Nithsdale in Dumfries in December 2018. His involvement in red squirrel conservation started many years before this as a volunteer and as a contractor for a local Squirrel group in Penrith. In Autumn 2022 he took on Project Officer responsibilities for the South West, sharing this role with Steve McKillop. His main focus is on grey squirrel control and red squirrel monitoring whilst also spending time assisting our remaining supported volunteer networks to help progress red squirrel conservation activities in the region. 
Contact: ahodgkinson@scottishwildlifetrust.org.uk
Steve Mc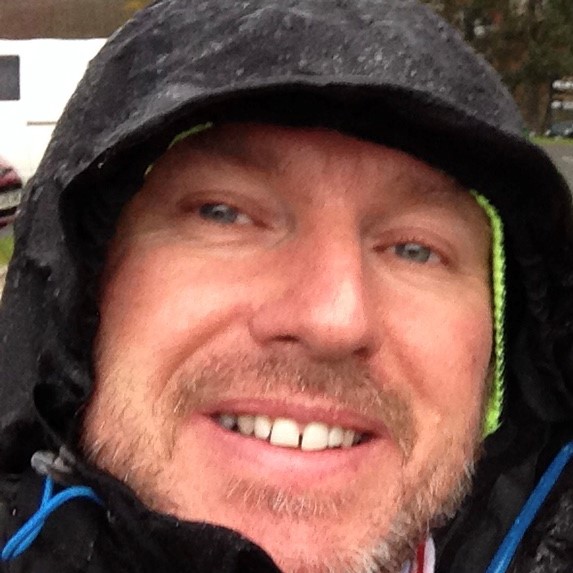 Killop: Project Officer for South East Scotland
Steve's original background is teaching at FE level, where he lectured on aquaculture and freshwater fisheries management. His involvement in red squirrel conservation started in 2008, and in 2018 he joined SSRS as a Grey Squirrel Officer and a local group volunteer. In November 2022 he became the Project Officer for the South West, sharing this role with Andrew Hodgkinson. Together they support volunteer networks in the South West, with a focus on increasing use of our Community Hub, and ensuring volunteers are able to provide the level of effort required for the long term survival of red squirrels in the region.  His favourite red squirrel fact is apparently sometimes when stashing food they will do 'dummy runs' in case anyone is watching. They will then make sure no one is checking them out and go on to do their real stash!
                                                 Contact: smckillop@scottishwildlifetrust.org.uk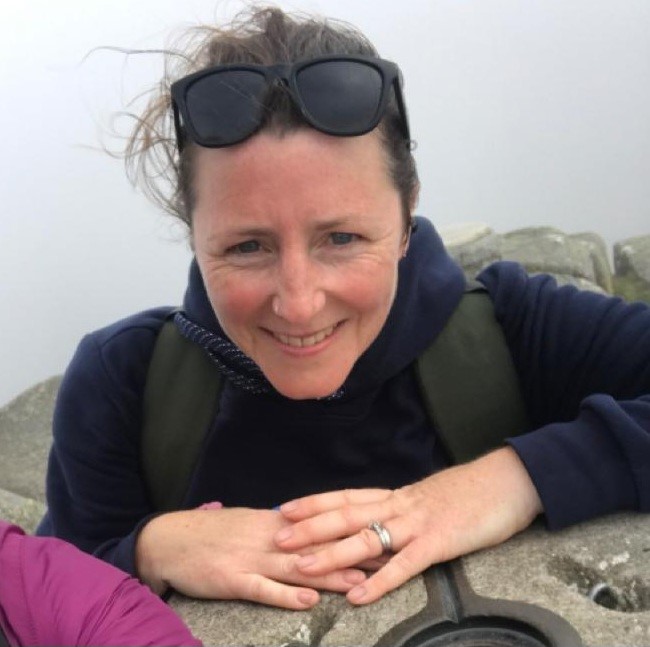 Yvonne McMurchie: Monitoring Officer
Yvonne joined SSRS in June 2022 as Monitoring Officer for North Angus and the Mearns. Her role is to establish and maintain a monitoring programme to detect any grey squirrels dispersing into the area to help protect the 'highland line'.  With a background in Marine Biology and Fisheries she has come a bit of a circuitous route to Squirrels having previously worked for Marine Scotland as a Fish Health Inspector and laterally as an Environment Protection Officer with SEPA. Although she is primarily field based, her role sits in the North East Project area team and she also works closely with the Tayside Conservation Officer and Grey Squirrel Officers.
Contact: ymcmurchie@scottishwildlifetrust.org.uk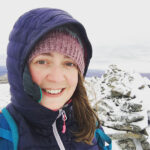 Katie Berry: Communications & Engagement Officer
Katie began her squirrel journey as the SSRS Administrator, joining the team in March 2020, just before the first covid-19 lockdown. In November 2022 she became the Communications & Engagement Officer for the team, having in the meantime completed a 2 month secondment with Osprey Watch at Scottish Wildlife Trust reserve Loch of the Lowes, and embarked upon a HNC in Wildlife and Conservation Management at SRUC. Katie enjoys spreading the word about the excellent work the project is undertaking – maintaining our website, publishing blogs and press releases, sending out our quarterly newsletter, co-ordinating the annual Great Scottish Squirrel Survey, and managing our social media pages. Her favourite red squirrel fact is that baby red squirrels are called kits!
                                                  Contact: kberry@scottishwildlifetrust.org.uk
Haz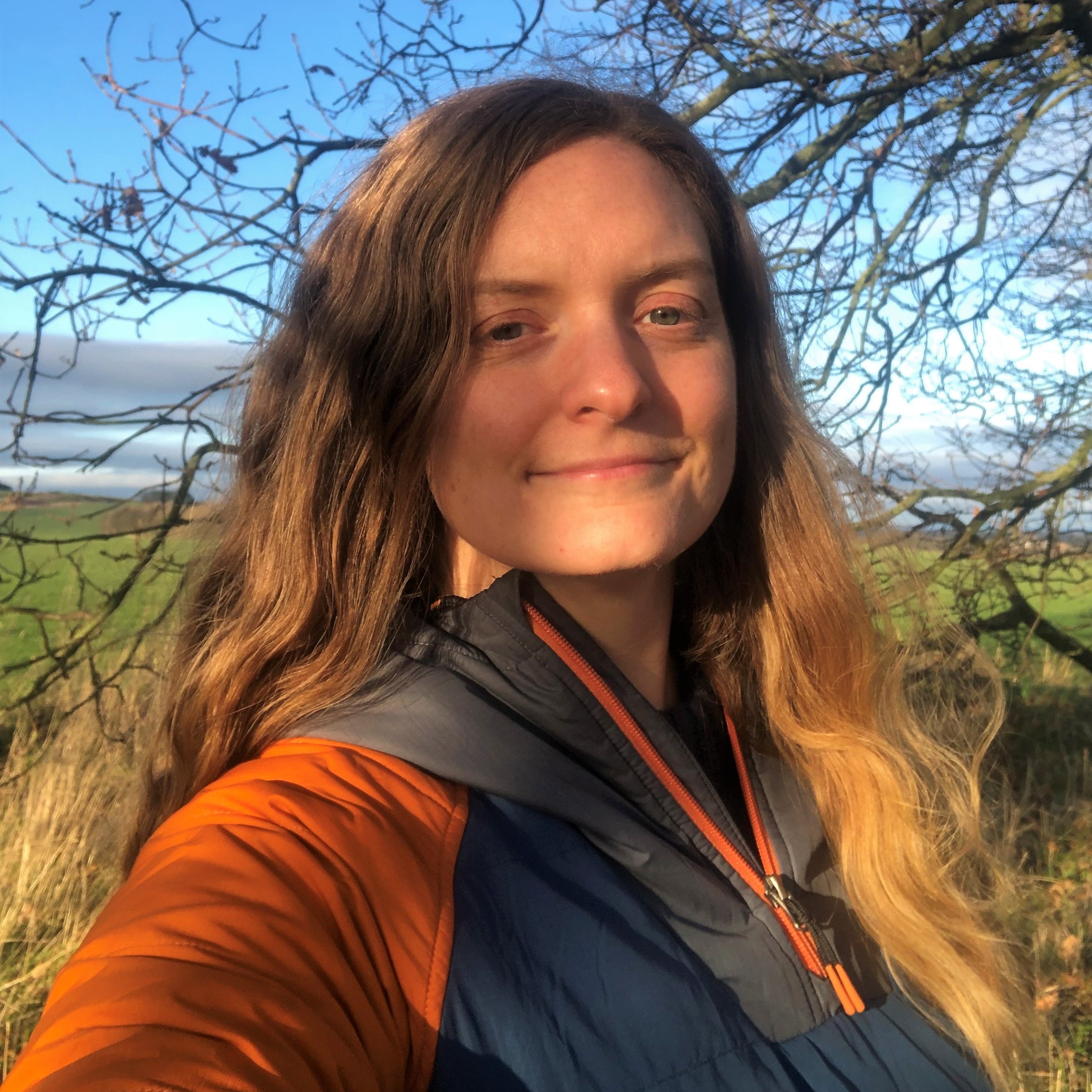 el Forrest: Species Advocacy Officer
Hazel started working with SSRS as our Species Advocacy Officer in August 2022. She has a background in ecological consultancy, specialising in bat surveying. In her role she is assisting our Programme Manager to produce a Legacy Plan that aims to achieve the best possible outcome for red squirrels in Scotland by ensuring the long-term, stable delivery of grey squirrel control and monitoring following the current Transition Phase. Within this she is responsible for building a case to support our aims and objectives and communicating this to relevant decision makers and other stakeholders. Her favourite red squirrel fact is that they can communicate with one another by flicking and twitching their tails!
Contact: hforrest@scottishwildlifetrust.org.uk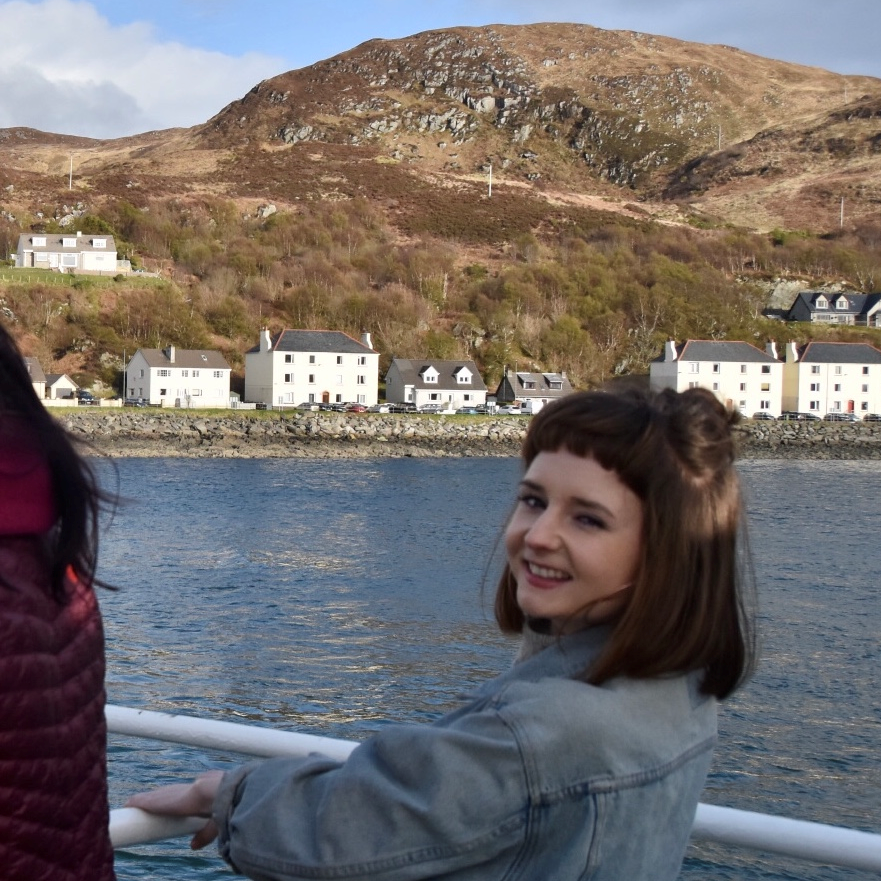 Kimmy Shields: Project Administrator
Kimmy recently joined the team in February 2023 as the Project Administrator. She has spent most of her working life in performance and live events, so is really excited move into conservation and support the work of SSRS. A keen watcher of red squirrels since childhood days spent in the Black Isle and Dumfries and Galloway, she is currently based in Glasgow and supports the team remotely. Her role is a varied one and includes supporting the regional and HQ teams with procurement, communications, meeting support and lots of other tasks. Her favourite red squirrel fact is that they can remember the location of thousands of nuts that they have buried!
Contact: kshields@scottishwildlifetrust.org.uk
But that's not all, we also have a number of Grey Squirrel Officers in our South West, South East, North East and Tayside areas, working hard to ensure the protection of red squirrel populations around the country.
Looking ahead for 2023, we have several very exciting opportunities to join the Saving Scotland's Red Squirrels team, as well as various volunteer vacancies. To find out these do take a look at the Scottish Wildlife Trust website here. To learn more about the work SSRS is doing closest to you take a look at what's happening in your area.