Aberdeen City Council has been collaborating with the Saving Scotland's Red Squirrels project for 11 years to bring one of Scotland's iconic species, the red squirrel, back to Aberdeen. These efforts have been acknowledged with a nomination in this year's prestigious Nature of Scotland Awards in the Forest and Woodland category.
RSPB's Nature of Scotland Awards, sponsored by NatureScot, recognises and celebrates achievements in nature conservation across Scotland. The Forest and Woodland Award category was launched this year to shine a light on sustainable forestry and woodland champions – from individuals and businesses, to communities and organisations who are creating and/or managing woodlands with nature and wildlife at the heart of their activities.
Protecting red squirrels is an important part of woodland management in Aberdeen. Following the introduction of the non-native grey squirrel to the city in the 1970's, native red squirrel populations were soon replaced.
In 2007, Aberdeen City Council initiated grey squirrel control efforts in a number of woodlands to encourage red squirrels back into their original habitat. When the Saving Scotland's Red Squirrels project became established in 2009, a red squirrel protection network of control staff, landowners and households was established in collaboration with Aberdeen City Council.
Aberdeen City Council's support of the project has had a remarkable impact, from facilitating access for the Saving Scotland's Red Squirrels project to carry out work on Council properties across the city – without which red squirrel protection would not be possible – to providing storage for field equipment.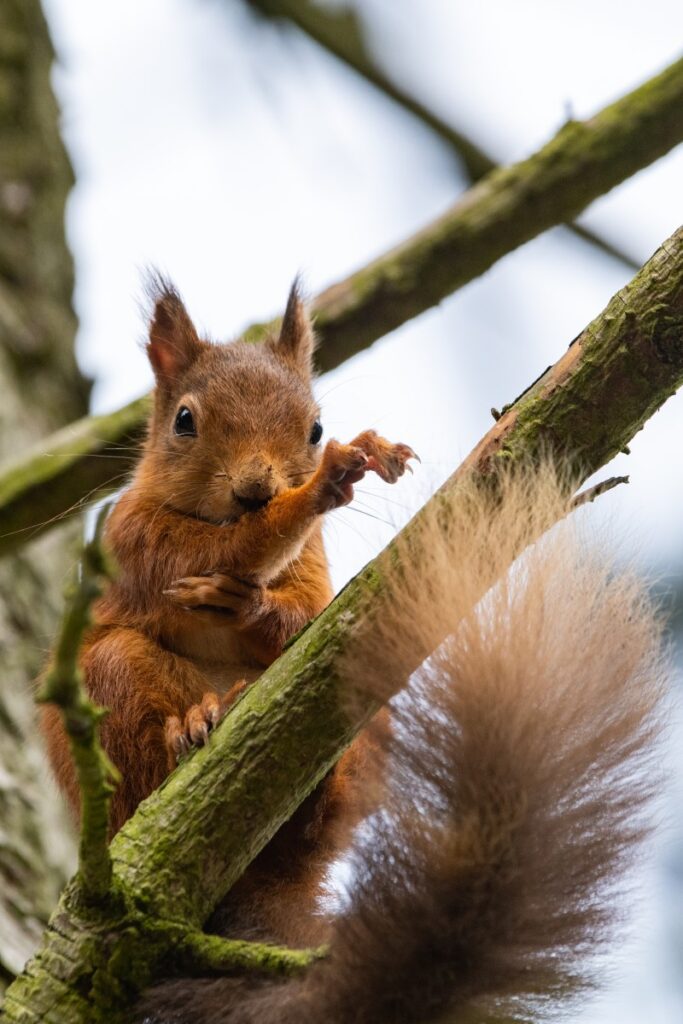 With the involvement of the Council's Countryside Officer in the project's regional advisory group, they have played a key role in the successful allocation of Aberdeen Western Peripheral Route mitigation funding for project activities in woodlands affected by the development of the City's bypass.
This, along with the modification of Aberdeen City Council's woodland management regimes has promoted red squirrel habitats throughout the city. The success of these combined efforts has seen a steady return of red squirrels to many parts of Aberdeen, from major city parks to back gardens.
We are delighted to see Aberdeen City Council's dedication to red squirrel protection recognised through this nomination and look forward to celebrating with them at the virtual awards ceremony, taking place on November 25th.
A big congratulations to all the inspiring people, projects, groups and organisations nominated across the nine award categories!
Find out more about the Nature of Scotland Awards | 2020 NoSA Shortlist