National Red Squirrel Awareness Week is a time for one of our favourite activities – squirrel spotting. Our Great Scottish Squirrel Survey is a fun opportunity for all the family to enjoy the great outdoors looking out for tufted ears and bushy tails, so why not get creative with how you'll be taking part this year?
One of the greatest things about the Great Scottish Squirrel Survey is that anyone can take part, from absolutely anywhere in Scotland. Be it from your back garden, your local park or the wider countryside, we want to hear all about what you've seen between 21-27 September. Here are a few fun activities for the whole family to join in with and get any young wildlife watchers in the making excited for squirrel spotting.
Build a window wildlife hide
If you can't get outside this week, why not take up a spot of window wildlife watching? You could whip up a homemade hide in no time with minimal materials, perfect for squirrel spotting in secret. All you need is an old cardboard box, some scissors, a pencil and some masking tape (for any added extra features!).

If you have regular garden visitors, these only need to be reported once or twice a year to keep us updated, you can also report how many squirrels have been seen together at any one time if you are lucky enough to have a popular spot in your garden. 
Go on a scavenger hunt
Before venturing out to your local park or woodland why not write up a quick checklist of signs of squirrels to look out for? Take a look at our handy hints and tips of what to keep an eye out for in Autumn – if you see any of these signs, squirrels might just be close by.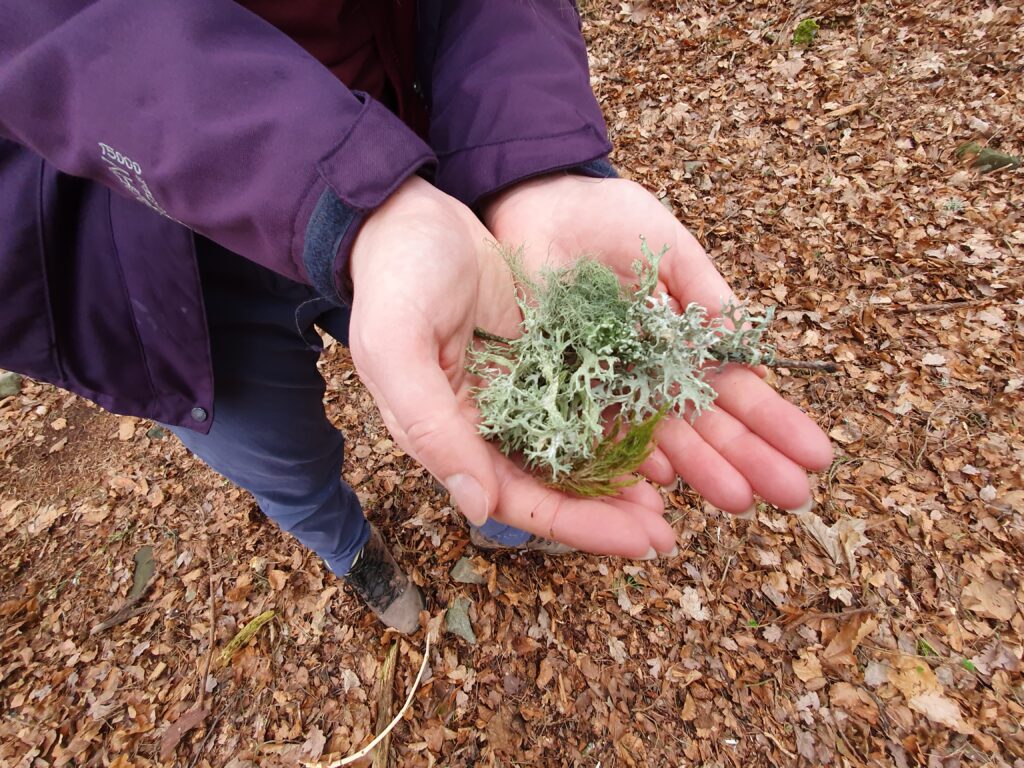 Build your own binoculars
Prepare for adventures in the wider countryside by getting your little wildlife explorer to build their own binoculars from materials found around the house before venturing out. You'll need two toilet roll tubes, string, paper, scissors, glue, an elastic band and a whole punch or pen to get started.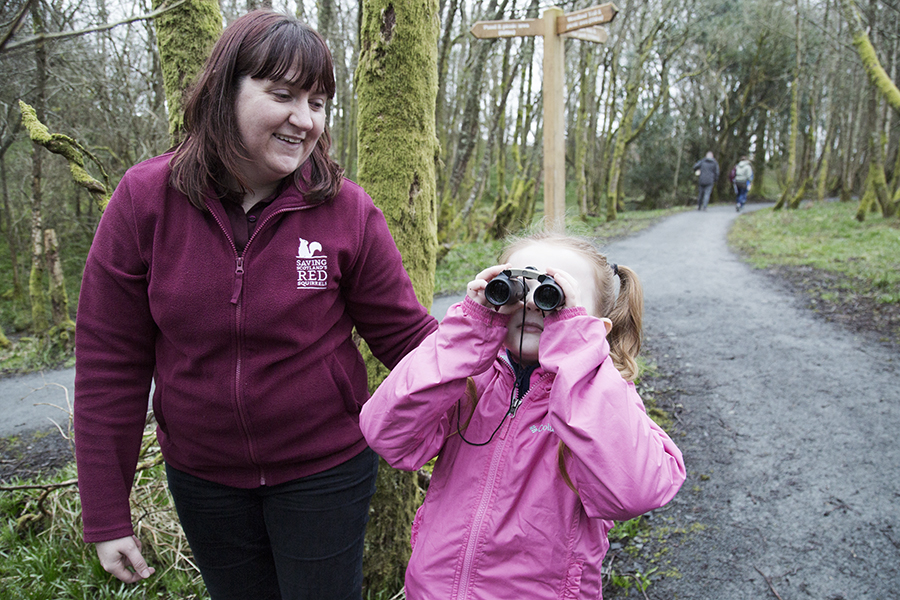 If you do see any squirrels this week from your homemade hide, while scavenging or through crafted binoculars, you can add these to our interactive map of sightings here. Reporting sightings as part of the Great Scottish Squirrel Survey is a really easy way to contribute to the protection of red squirrels and will help us create a snapshot of the situation across Scotland.
We wish you happy squirrel spotting, from wherever you may be!
For more nature-based crafts and activities, visit our dedicated activities page here or head over to the Scottish Wildlife Trust's new Learning Zone.