Saving Scotland's Red Squirrels is asking Kincardineshire residents to help protect red squirrel populations by reporting all sightings of red squirrels and their non-native cousin, the grey squirrel.
Grey squirrels are known to occur sporadically in low numbers between the Rivers South Esk and North Esk, the latter forming a natural boundary between Angus and Aberdeenshire. Growing numbers of grey squirrels have been recorded north of the River North Esk at Benholm and Inglismaldie Woods to Saving Scotland's Red Squirrels in recent weeks, raising concerns for the red squirrel populations of Aberdeenshire.
Aberdeen is the only location in northern Scotland which has an established grey squirrel population. They were first recorded in the city's leafy parks and gardens in the 1970s, and soon replaced red squirrels across the city and in many neighbouring areas of Aberdeenshire as far away as Banchory and Alford.
Saving Scotland's Red Squirrels, a National Lottery-funded partnership project led by the Scottish Wildlife Trust, has been working since 2009 to restore the red squirrel population by removing the grey squirrel competitor, allowing reds to recover. As a result, in recent years grey squirrels have been increasingly confined to urban Aberdeen, with red squirrels being seen in more areas of the city each year.
An ongoing monitoring campaign across the region, which relies heavily on the help of local volunteers, has enabled the project to detect remaining populations of grey squirrels and remove them in order to protect Scotland's core red squirrel populations in Aberdeenshire, Moray, the Highlands and Argyll, the only regions where the red squirrel is still the only squirrel species.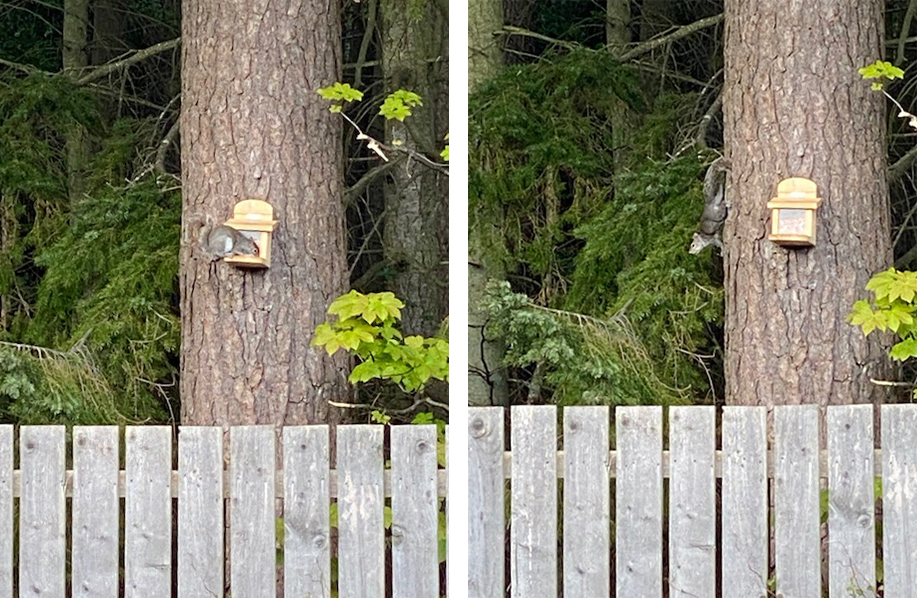 North East Conservation Officer, Emma Sheehy, warned: "These new sightings show that grey squirrels are appearing further north into Kincardineshire than they have in recent years. We need the public to help us by continuing to report sightings.
"Without targeted action, these squirrels could continue to spread north, and become established in Kincardineshire and beyond. That could begin to undo the hard-won successes we've achieved in the in the last ten years."
Reporting sightings of both native and non-native grey squirrels at scottishsquirrels.org.uk is one of the simplest ways for people to help support one of Scotland's most loved, and most threatened, species. Each sighting enables Saving Scotland's Red Squirrels to target efforts to protect local red squirrel squirrels as well as those still thriving across Scotland's northern regions.
Emma Sheehy added: "With your help, we can make sure Scotland's core red squirrel populations are protected for generations to come."