Saving Scotland's Red Squirrels is calling for the public to report sightings of both red and grey squirrels in Stirling and the wider area to help protect local red squirrel populations.
Saving Scotland's Red Squirrels, a partnership project led by the Scottish Wildlife Trust, has been monitoring squirrel populations since 2009. Public sightings play an important role in helping measure the impact of conservation efforts, guiding our long-term strategy for protection of Scotland's core red squirrel populations where they are threatened by the spread of the non-native grey squirrel.
Stirling and its surrounds are extremely important areas for the project, as both red and grey squirrels can be found locally. Grey squirrels pose the greatest threat to the red squirrel's future in Scotland. Larger and more robust, they not only compete more successfully than the reds for food and resources, they may also carry squirrelpox virus, which causes a disease that is fatal to red squirrels.
Stirlingshire is fortunate to have areas of pristine red squirrel populations that have never seen grey squirrels. These areas are predominantly found in or near Loch Lomond and the Trossachs National Park. Thanks to funding from the National Lottery Heritage Fund, the project is supporting local communities to take action to ensure red squirrels continue to thrive.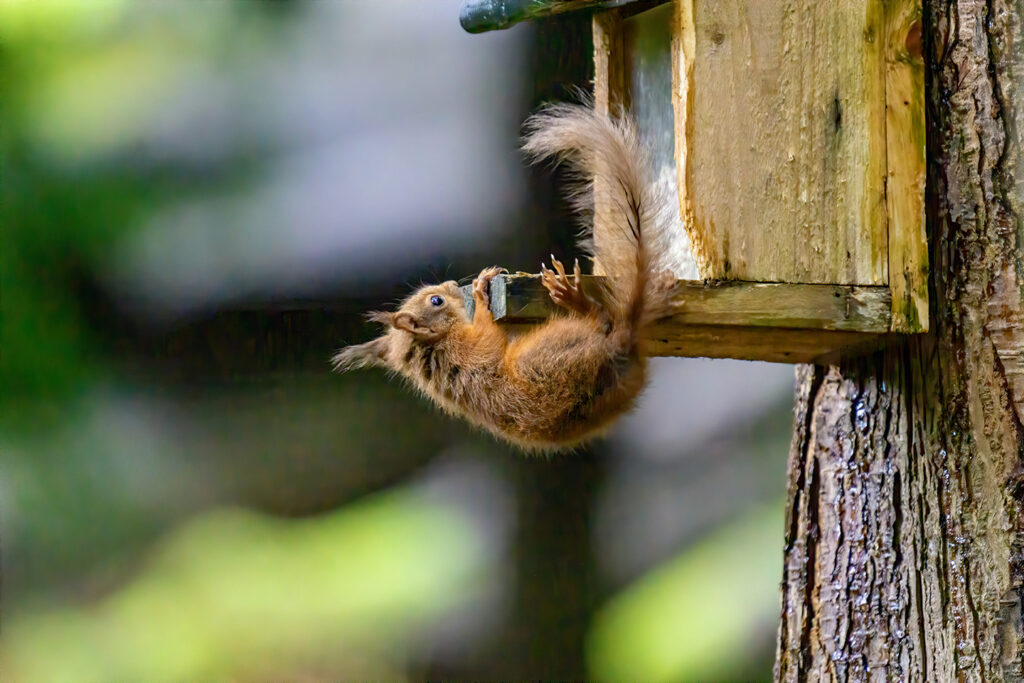 This year public sightings are more important than ever, particularly in areas such as Stirling. With the cancellation of Saving Scotland's Red Squirrels' outdoor spring surveys and volunteer activities during the Coronavirus lockdown, the only way to continue monitoring squirrel populations at this time is through public sightings reports. The more sightings reported, the better understanding the project can gain on areas of species overlap.
Mary-Anne Collis, Conservation Officer for Argyll, the Trossachs & Stirling, said: "People living in Stirling and the wider area can support their local red populations by reporting any squirrels they see. With people staying local and having more time to spend wildlife watching in their gardens or on local walks, we have started to see an overall increase in sightings which are making fantastic contributions to our knowledge of what is happening on the ground.
"Around Stirling we have had some exciting news of red squirrel kittens being seen close to the University and on the outskirts of Dunblane. In order to effectively protect this growing population, we need to gain a clearer picture of both red and grey squirrel activity in the area."
Sightings of both red and grey squirrels can be reported through the Saving Scotland's Red Squirrels website at scottishsquirrels.org.uk. Mary-Anne added: "All sightings are valuable, whether they are from your window, back garden or the wider countryside. Regular garden visitors need only be reported once or twice a year, but please do inform us of any squirrels you see in new locations."