For Volunteers' Week, David Miller, Chair of the East Wigtownshire Red Squirrel Group reflects on the group's experiences one year after its formation. Established in 2019, the aim of the group is to protect the red squirrels of the River Cree catchment and the Machars Peninsula. Although red squirrels are still thriving in the area, they are coming under increasing threat from the non-native grey squirrel. Now 16 members strong, these dedicated volunteers are working hard to secure a future for local red squirrels.
It's been just over a year since East Wigtownshire Red Squirrel Group formed. In that time we have seen the group grow from strength to strength, both in numbers, and financially. It always surprises me how dedicated a group of people can be to a cause or campaign. It's also astonishing to see the amount of donations appear from organisations and companies when you least expect it. One recent donation, from Red Alert South West Scotland, will have a positive impact on our work. The money, used for purchasing trail cameras, will be used in survey work to encourage the long-term sustainability of red squirrels in our region.
We have also been busy promoting the new group with leaflets distributed across the area in key public spaces and buildings to build up a presence and awareness of the group, its aims and how new volunteers can become involved. In this time, we have also appeared in the local newspaper: Gateway (circulation 66,000) around the Wigtown and Newton Stewart area.
On the monitoring side of our group; a trusty band of volunteers (including myself) have been out taking hair samples from feeder boxes to ascertain the numbers of Reds and Greys in key areas of the region.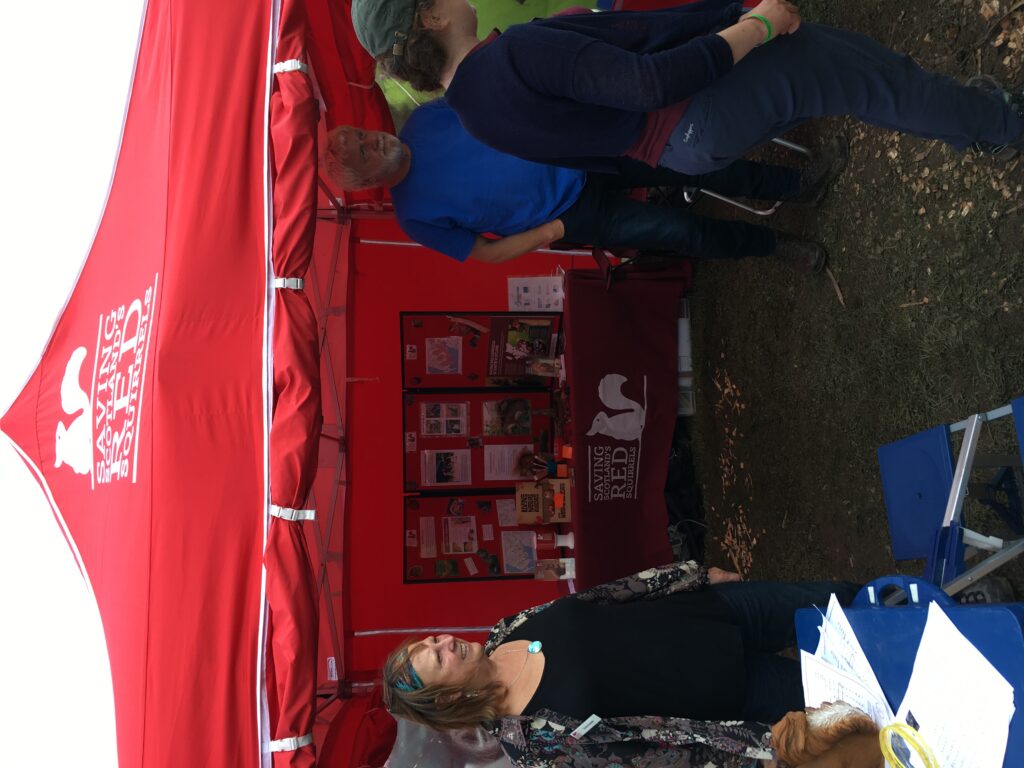 Our dispatch team have had a busy year since their initial beginnings with some keen members willing to take on the task of removing grey squirrels from hot spots in the East Wigtownshire area. They have also helped further afield, with work on a key estate in the Stranraer area where a total of 48 greys were removed in a week. These brilliant efforts should go a long way to curtailing the influx of the grey squirrels from the North West.
I am proud to be involved with such a group and excited about what we can achieve in the years to come with a good core of volunteers with their varied and wide range of skills. I look forward to welcoming more members in the coming months and years to help us so that red squirrels can continue to thrive in their rightful home.
If you would like to get involved with red squirrel conservation within the East Wigtownshire area please get in touch through the SSRS Network Directory, where you can explore network groups across South Scotland.