As 2017 comes to a close, many of us are beginning to think about what kind of year we would like the next one to be. Why not make 2018 the year you take action for your local wildlife?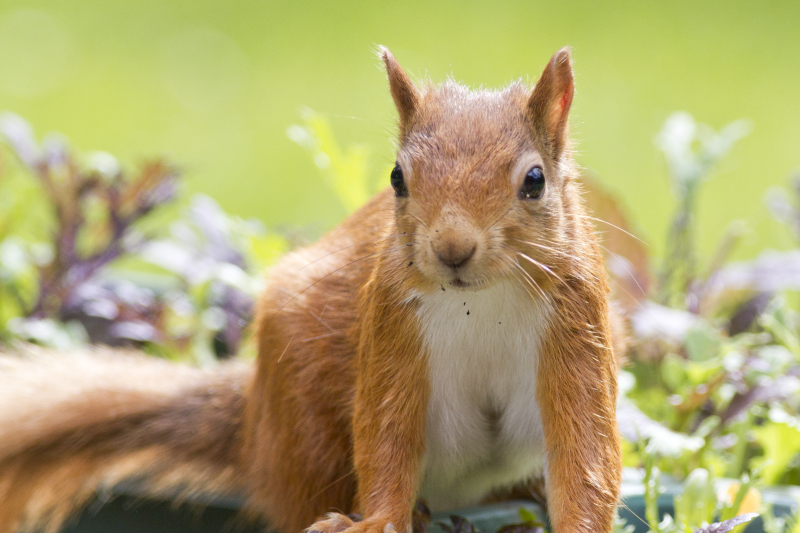 We couldn't protect Scotland's red squirrels without all the support we receive from our volunteers. We believe that an inter-connected, landscape-scale approach to red squirrel conservation is the only way we can ensure the future of our native species, and fortunately there are lots of people who agree with us.
In south Scotland, we're working closely with local community groups to ensure red squirrels are protected in the areas where they most need our help. You don't have to be an expert to join in, and there are all sorts of roles, from simply reporting your squirrel sightings to participating in our annual spring surveys. Volunteering can be a great way to get outdoors and connect with nature, but equally there are lots of ways to get involved that suit all kinds of skills and abilities.
Special call for volunteers in Glenkens
The Glenkens Red Squirrel Group has been working with us since 2014 to help protect their local red squirrel population. Like many parts of Dumfries & Galloway, Glenkens is a stronghold for reds; but they are under threat as grey squirrel numbers increase. If you live in the area and would like to get involved, please contact us at squirrels@scottishwildlifetrust.org.uk
The group currently has a particular need for volunteers who can give some of their time to helping out with either public engagement events, admin support or grey squirrel control in the local area. All volunteers are provided with the training and resources they need to participate.
For more information and to apply for these roles, please check out the vacancies on the Scottish Wildlife Trust website.
Keep your eyes peeled for more volunteering vacancies across our project areas in the New Year!